Never, ever, loose a wire that connects your camera to your computer. If you do you will spend half a day looking for something you don't have and another half hoping that Currys have a replacement in stock.
Somebody has misspelt Everything in the ITC logo.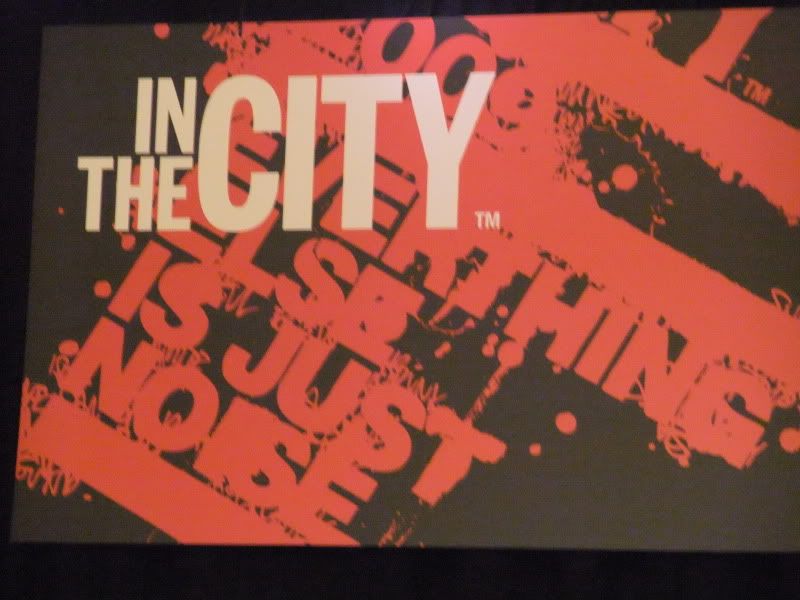 Things That I have learned
The lack Andrew Loog Oldham and a crippling recession means that less people are willing to attend a music convention in Manchester. Attendance appears to be down this year compared to last year. It is certainly true that big execs from the major record companies will not attend. It clearly shows the difference between new media and the old record industry. The new faces are fresher and more willing to listen to and debate about p2p, changes in copyright law and ways to make money in a new world. Older faces are more sceptical and have a protectionist edge towards the whole affair. And quite rightly so. They're defending their livelihood and after years of screwing the people they were supposed to work for it is understandable if they are cautious about a new group of people they perceive to be just as corrupt as they are.
There is a lot of talk about the record industry and the BPI needing to change the way they are dealing with pirates. None of them are here to listen.
For an artist to earn the equivalent of one download sale via Spotify streamlining, their track needs to be streamed between 150-200 times.
Spotify is currently losing $10,000,000. A month.
The Pirate Party have a proposal that copyright for new material should only last for five years. It is not a popular proposal. A quick chat with Rick Falkvinge, Chair and founder of The Pirate Party, suggested that they are willing to be flexible about this and find a compromise.
Sean Adams, the founder of Drownedinsound.com has very white trainers.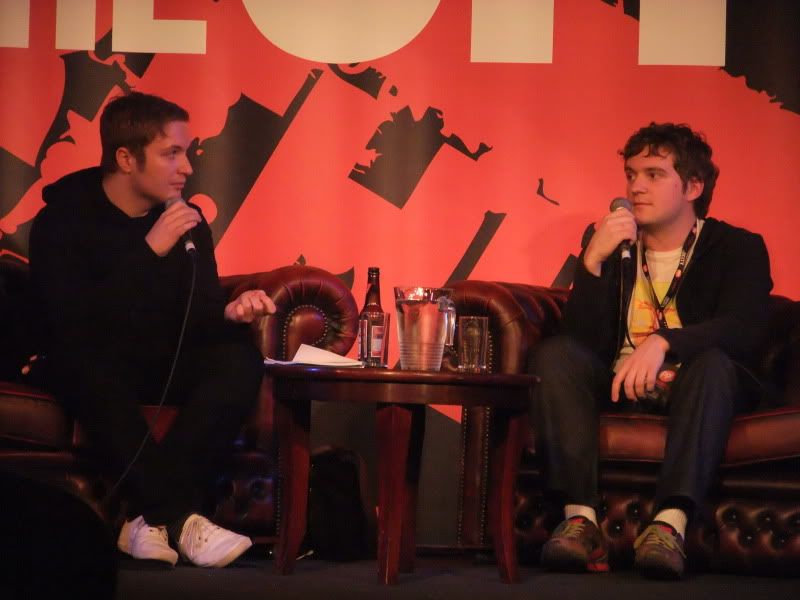 Anthony Volodkin has three full time employees and a couple of people part time. He successfully runs a profitable site called Hype Machine. Hype machine make money. I repeat, they make money. Not a bad thing, but the fact that a web site making money is so rare that I thought that it needed to be repeated.
There is a new documentary coming out in the new year about Creation Records. Mark Gardener (ex-Ride) is helping to arrange a series of live events to where the film will be shown.
A former artist on Creation Records fell in love with a young Asian woman and they ran away to get married. A group of angry Asian men turned up at Creation Records demanding to know where the lovebirds were. "This is where he lives! Tell us where they are now!" The tension between staff and the invaders increased. More angry young men arrived. A fight ensued. This was the second time Noel Gallagher turned up to Creation Records office.
Steve Lamaq was in New York with Therapy? and was stumbling drunkenly out of a bar with them when they fell down in front of a limousine. Out of the car came Alan McGee, a model on either arm. "Alan. What the fuck are you doing here?"
"I'm going to Madonna's after-show party."
Steve wrote this up in NME with the end line, "He's done well for himself, eh readers?"
Alan McGee had the paragraph cut out, blown up and hung in a frame behind his desk at Creation.
I Think The Following Artists Were Shite Live
Ou Est Le Swimming Pool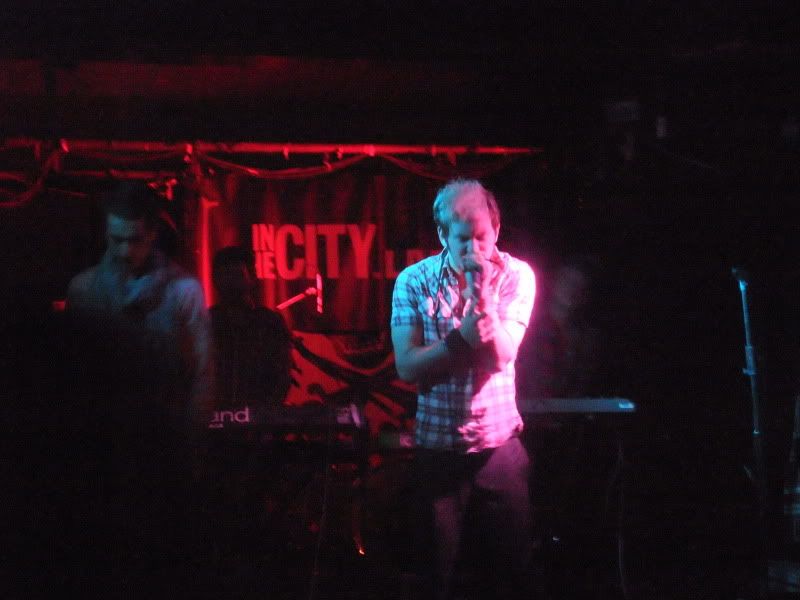 That is all. They were rubbish live and quickly had the crowd either leaving Night and Day or talking to each other.
They Were Blown Out Of The Sky By
The Cordelier Club
A brother/sister duo who have the perfect pop sound. Fresh and breezy, like the best of Little Boots, Florence and The Machine and Girls Aloud all rolled into one. Pity I didn't get a photo.
The World Will Learn To Love
Egyptian Hip Hop
An average age of 17 and sound like a combination of The Horrors, The Klaxons and your new favourite band all rolled into one.
You Can Rock Out To
Cars On Fire
Big riffs. Loud guitars. Rock Action. No photo.
You Can Also Rock Out To
The Gallops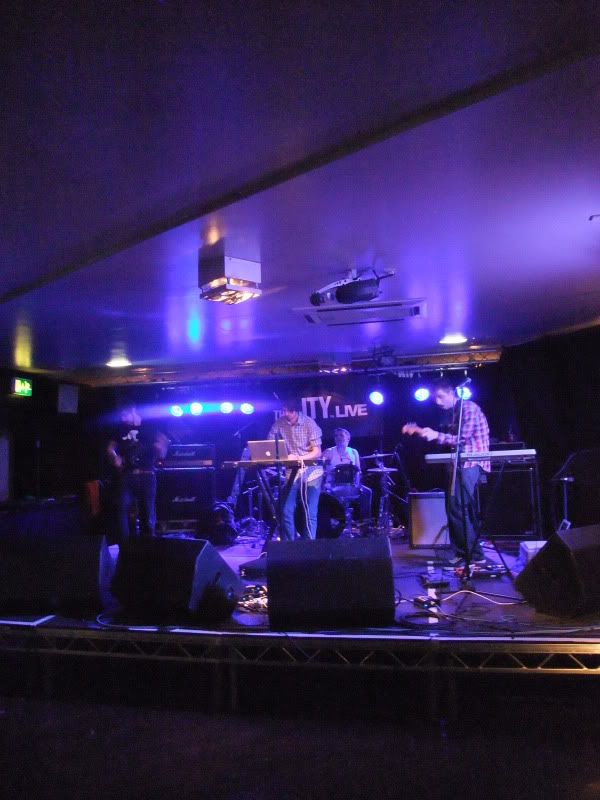 Like an instrumental combination of Late Of The Pier and Electralane, but heavier. Much, much heavier.
You Will Freak Out To
Asakusa Jinta
Punk, ska, swing, and more energy than a thousand fleas. If you get a chance, go and watch them and have fun.
The Truly Incredible New Sound Award Goes To
Tek-One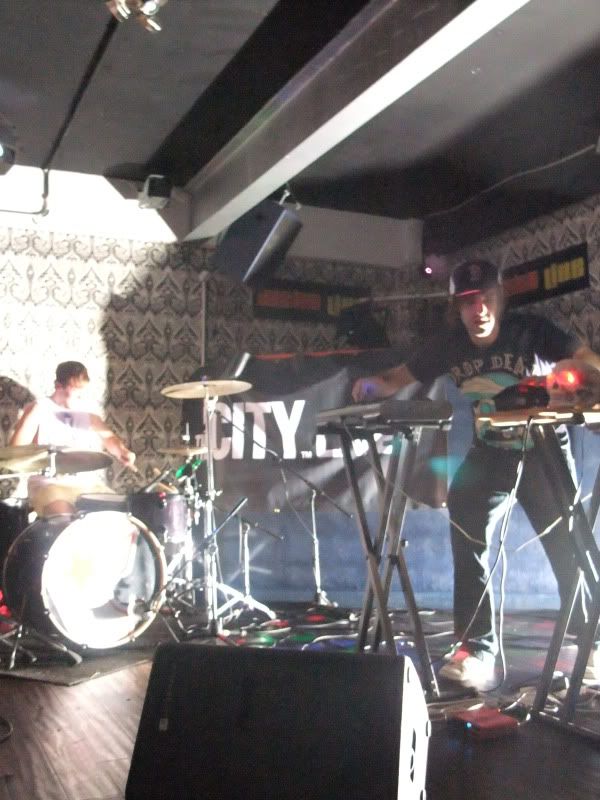 Fucking Hell. Techno beats, Nintendo-core and metal aggression done with an incredible precision. Especially impressive as there are so many changes happening in the music they sound like it's been recorded after they've been awake for a week on energy drink while playing X-box and PS3 at the same time.
Great Music, Terrible Singer Award Goes To
Dieter And The Gadabouts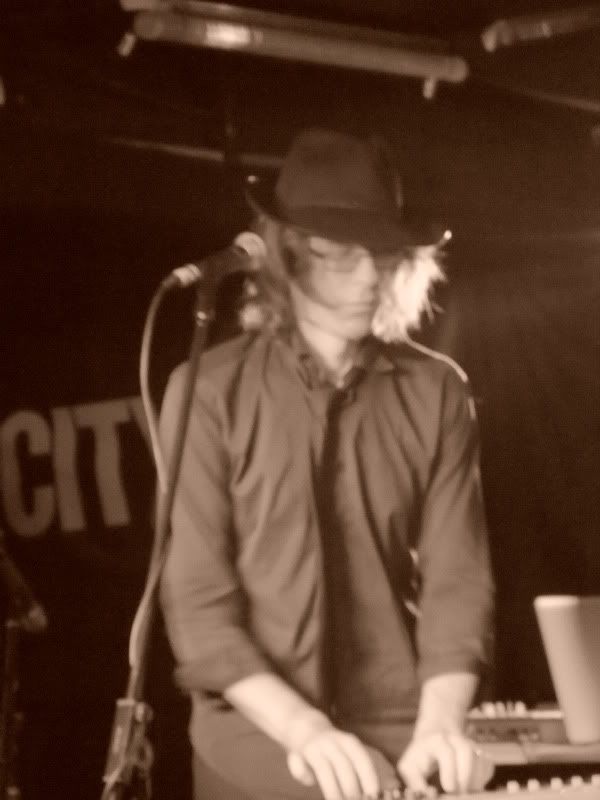 Fine funky music, worse singer all night
Nice Bloke Of The Year Award Goes To
John McClure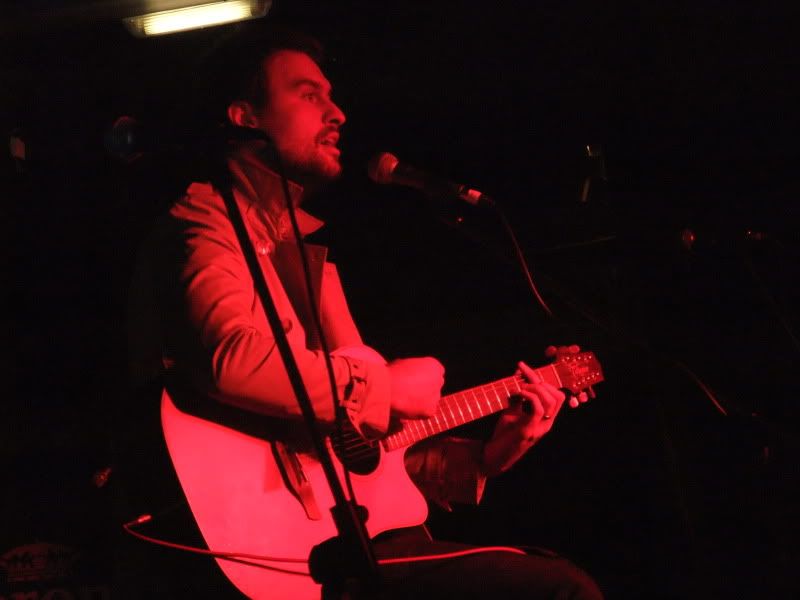 A solo acoustic set, with friendly banter and sing-a-long tunes. A reminder that he's released one of the more underrated records of the year. Maybe all the people who downloaded it and liked it should now go out and buy it. Or stream it on Spotify 1500 times…